Home Remodeling
and Custom Furniture in Lake Orion, Michigan
With stunning craftsmanship and attention to detail, we can turn your home into the beautiful haven and space you've always dreamed of.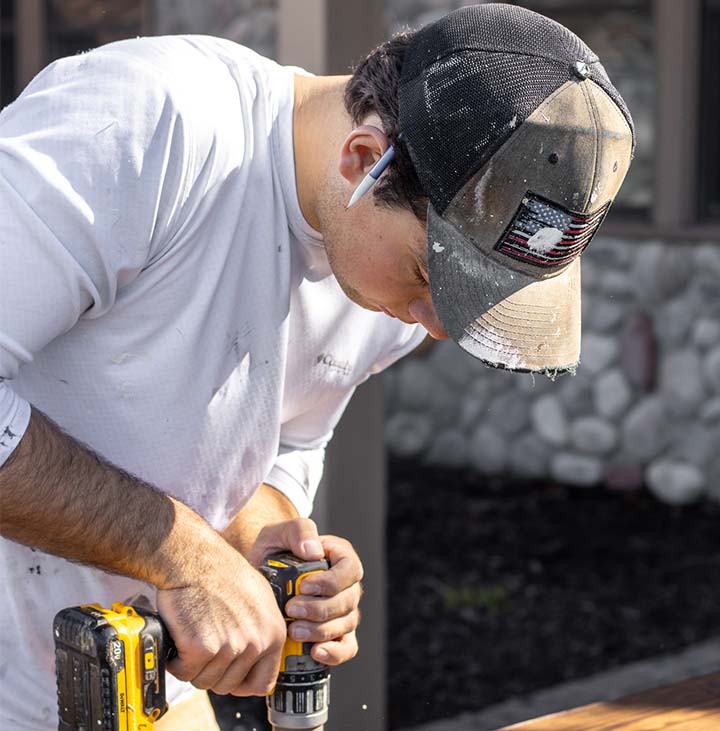 Why Choose Modern Woodland Construction For Your Dream Home Project
At Modern Woodland Construction, we take great pride in every project and strive for excellent craftsmanship and customer service. We offer competitive pricing and free estimates on all our services to help make your dream home remodel a possibility. With years of experience in the industry, you can trust that your project will be completed with precision and care. Here are some ways that we shine:
Ready to get started? For more information or to request a free estimate, please contact us today! Our experienced team is ready to help you create the perfect custom home renovation you've been dreaming of.
All
Custom Furniture
Bathroom Remodeling
Kitchen Remodeling
Decks
Floors
All
Custom Furniture
Bathroom Remodeling
Kitchen Remodeling
Decks
Floors
About The Owner - Levi Licavoli
Hello, my name is Levi Licavoli, owner of Modern Woodland
Construction. If I may, I would like to divulge some information about
Modern Woodland Construction that could change your perspective of my company forever.
It started with and idea from my girlfriend (now wife) "you like to build stuff lets start a business!" From that point on we started working together building furniture and signs to sell. With her perfectionistic character and my desire to work with wood we started to get to work. To satisfy my income I started to work for a remodeling contractor. Between working as a sub contractor and working on me and my wife's business, my true passion for remodeling and woodworking was kindled and turned into a roaring forest fire.